Buff Bones ® (Chair-Based)
This class is taught by: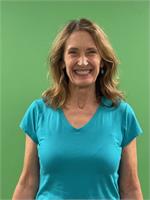 Holly Holland, the owner of Pilates Village, is a PMA®-certified Pilates instructor, a Pilates Sports Center Master Teacher Trainer, a licensed Buff Bones® instructor, a certified CoreAlign® teacher, a certified yoga teacher, and a certified TRX® instructor. Known for her energetic and innovative workouts, Holly brings passion and precision to her classes. She forges deep relationships with her students and helps them see how committing to regular exercise can be a gift for their future.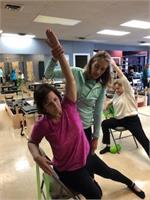 This osteoporosis-safe class is for beginning and continuing students who may have mobility and balance issues that prevent them from getting up and down from the floor safely. No experience necessary. Buff Bones® (www.Buff-Bones.com) is a medically-endorsed, full body workout for bone strengthening and balance. It integrates Pilates, strength training, functional movement and rehabilitative exercise to improve the health and longevity of your bones and joints. It's adaptable to varying levels.
Upcoming classes: