"All Levels" Mat and Springboard
This class is taught by: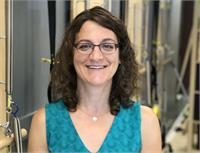 Jessica Goldstein, whose background is in academia and publishing, discovered Pilates in 2011 as the result of a neck injury. Working with Holly Holland, she was inspired to pursue her teaching certification after the practice kept her pain-and-surgery free for more than 5 years and brought a new focus on fitness into her life. Jessica completed her certification program through Pilates Sports Center in January 2017 and holds certifications in Mat, Reformer, Cadillac, and Wunda Chair. She is thrilled to have found a home at Pilates Village, working with clients of all ages and fitness levels.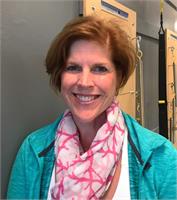 Aileen is a Certified Pilates instructor by the California based Pilates Sports Center. She joined Pilates Bodies (now Pilates Village) in 2009 after years as a studio participant and completing the PSC comprehensive 450 hour certification program. Aileen is originally from New York where she suspended her career as a CPA to raise her six children and manage relocations through Connecticut, Pennsylvania and Louisville. After many years working out intense aerobic routines, Aileen suffered an ankle injury and redirected her fitness energy into Pilates. She has found her organizational talents and dedication to a healthy lifestyle regimen are splendid assets to formulating private and group routines for her clients. Aileen's clients appreciate her patience with "rookies" as well as her sense to escalate the challenge for the more advanced.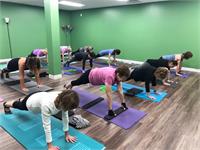 Mat Pilates infused with springboard, tower and Wunda Chair.
Upcoming classes: