Mixed Equipment
This class is taught by: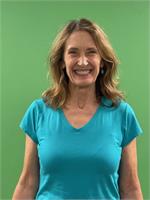 Holly Holland, the owner of Pilates Village, is a PMA®-certified Pilates instructor, a Pilates Sports Center Master Teacher Trainer, a licensed Buff Bones® instructor, a certified CoreAlign® teacher, a certified yoga teacher, and a certified TRX® instructor. Known for her energetic and innovative workouts, Holly brings passion and precision to her classes. She forges deep relationships with her students and helps them see how committing to regular exercise can be a gift for their future.
This class is geared towards those familiar with the very basics of the Pilates Method up to the more proficient client. Your instructor will adapt multiple variations of exercises to accomodate each class; keeping a flow to the session for every level.
Upcoming classes: